Services List
Flower Decoration
Bouquet
Corsage
Make Up
Champagne
Chair and Table
Transportation
Photo/Video services
Firework
Entertainment
Beach Wedding is not as expensive as you may think...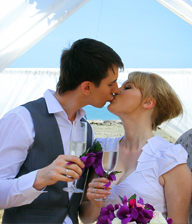 If you have set your heart on getting married on the beach you will need to plan carefully to make your day as perfect as you imagine.
Sinderella Wedding Studio will have private beaches to get married on so you can get privacy. Also we will have facilities. - such as shade, drinks etc which will make the ceremony go smooth for everyone.
For a ceremony on the beach you can achieve some really beautiful decoration to make the day really special. It is wise to use an expert local wedding planner to help with this & the legal side - in many locations there are some truly talented wedding planners that can create wonderful beach wedding decorations - but it is often possible to arrange everything yourself. Planning what to wear is important - light fabrics are essential - both for the bride & groom as well as the guests. Flat footwear - not always popular with the guests - is also essential. Keep in mind to have lots of liquid to keep everyone refreshed.
Beach Wedding Ceremony Package start from 29,999.-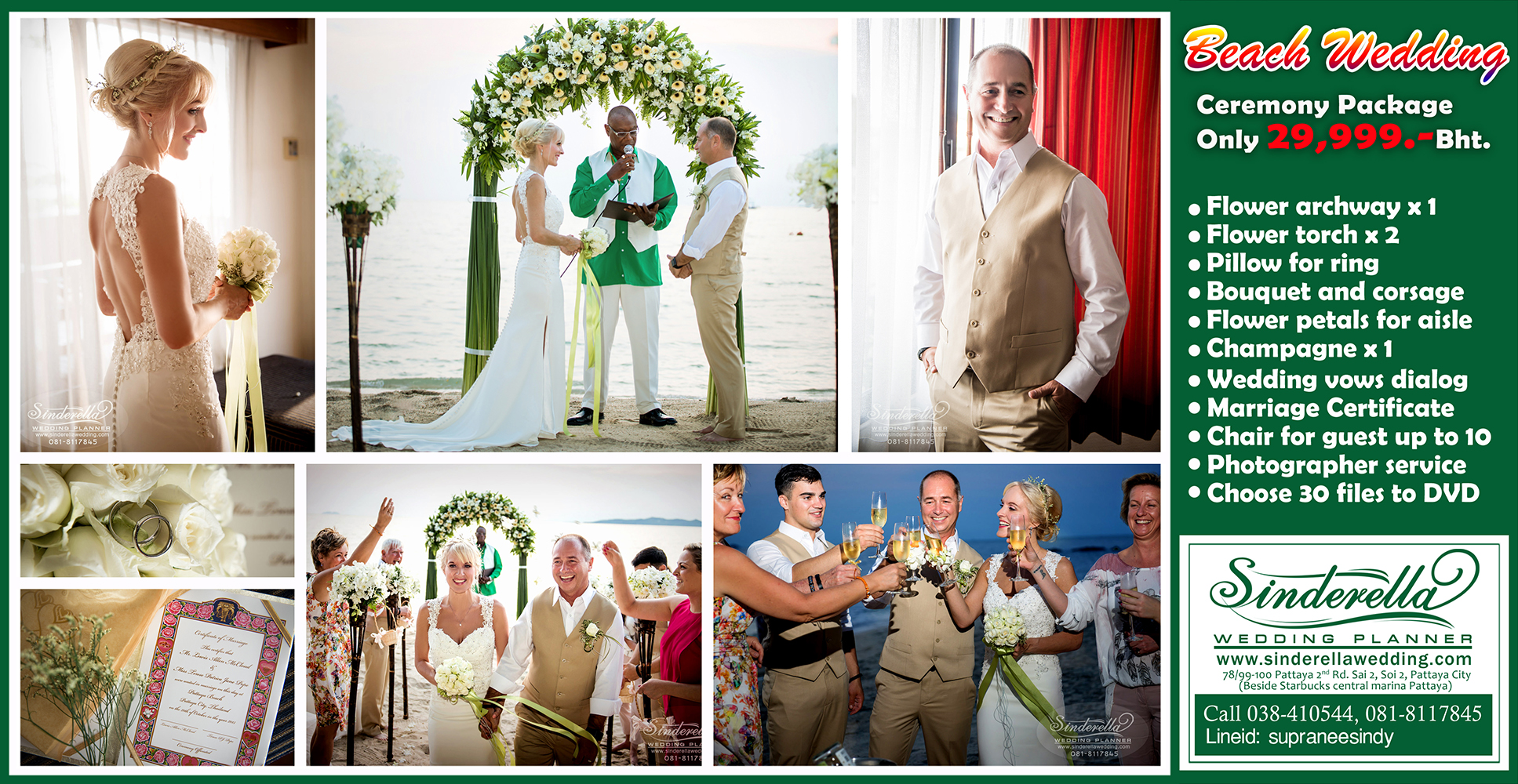 Flower archway x 1
Flower torch x 2
Pillow for ring
Bouquet and corsage
Flower petals for aisle - Champagne x 1
Wedding vows dialog
Marriage Certificate
Chair for guest up to 10
Photographer service
Choose 30 files to DVD
Our Package